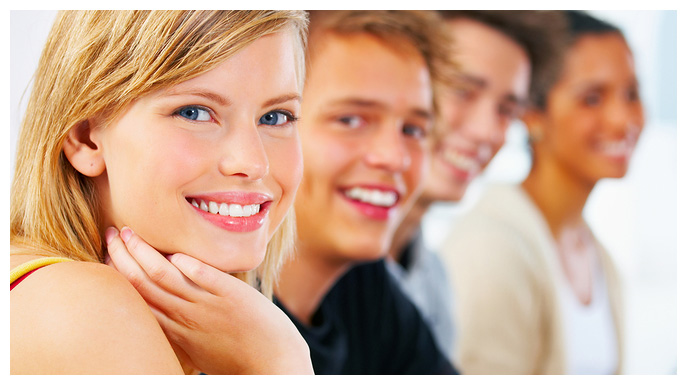 Disclosures
Disclosure 6 - Consumer Information
At a minimum of once a year, Gwinnett College has "Fun Day" activities. These activities can include renting a pavilion at a local park, renting lanes at bowling alleys, etc. as a day for students to have fun!

Placement Assistance
The services of the Placement Office are available to graduates of all programs. Whereas no reputable school guarantees a job to any student, special effort is made to place each graduate in the position for which he/she is best qualified. Placement services are available at no additional cost to Gwinnett College graduates.
All students seeking placement must submit a resume to the Placement Office during their final quarter prior to graduation. When possible, the Placement Office will arrange interviews for students seeking assistance in job placement.

Student of Gwinnett College are able to use Workforce Investment Act funds and Vocational Rehabilitation funds* provided the student has qualified through those various agencies. *Only select programs are allowed funds from either of these funding bodies. Please call the Institution for a list of programs that are eligible for funding.
Gwinnett College supports the tenets and spirit of the Americans with Disabilities Act (ADA). It is the responsibility of the student to inform the College of any disabilities, physical and/or mental, which might in any way affect the student's academic progress. Gwinnett College will make reasonable accommodations to meet the needs of any student with a disability.
Gwinnett College may grant full academic credit for courses to those students who have successfully completed the same or substantially the same subjects on a post-secondary level as those listed in our catalog. The student must have earned a grade of "C" or better and the student must have taken course work at the post-secondary level from an accredited school within the last five years prior to his/her expected start date at Gwinnett College . It is the student's responsibility to have official academic transcripts sent to Gwinnett College and to provide a catalog containing course descriptions. The transcripts and prior school's catalog will be reviewed. The decision to grant credit for prior college work shall be approved by the President. Written verification shall be placed in each student's file. Transfer of Credits from other institutions are recorded as grades of "T" and are not used when calculating grade point average. Not more than 30 percent (30%) of the major field of study credits may be satisfied by transfer credit and/or exemption test in the medical assisting and medical office administration programs. In all programs, no more than 50% of the entire program may be satisfied by transfer credit and/or exemption testing.

IPEDS Statistics
Disclosure 11 - Net Price Calculator
For Gwinnett College Net Price Calculator, please click THIS LINK. Disclosure 12 - Textbook Information i. Textbook information (including ISBN numbers) from each individual campus may be obtained by contacting the Registrar's Office at each location. Disclosure L-7 - Lender Code of Conduct The School currently has no Preferred Lender lists outside of the US Department of Education/Direct Loans. Gwinnett College has adopted a Code of Conduct for all employees of the Institution when dealing with private lenders. All employees are prohibited from the following; - Entering into a revenue-sharing arrangement with any lender - Receiving gifts from any lender, guarantor, or loan servicer - Entering into a contracting arrangement providing financial benefit from any lender or affiliate of a lender - Directing borrowers to particular lenders, or refusing/delaying loan certifications - Offers of funds from or for private loans - Creation of call centers or financial aid staffing centers - Compensating advisory board members Disclosure L-9 - Preferred Lender Arrangement Gwinnett College maintains no Preferred Lender Arrangements and is thus not required to complete Disclosure L-9. Gainful Employment - New Regulations effective July 1, 2011 The Gainful Employment regulations that have gone into effect on July 1, 2011, are regulations designed by the Department of Education as a way to have better clarity for costs charged to students. One of the requirements of the new regulation is that each college have information posted on their websites to inform students about the program of their choice and the costs associated with that program. Please click the links below for the programs you are interested in:
Professional Massage Therapy - Day
Professional Massage Therapy - Night
Medical Assisting - Day
Medical Assisting - Night
Medical Office Administration - Day
Medical Office Administration - Night
Title IX Coordinator
David Sessoms
Campus Director
419 York Road
Fayetteville, NC 28303
919-872-6386
dsessoms@medicalartsschool.com
David.L.Sessoms@gmail.com
Title IX Coordinator – Alternate
Kelly Archer
Admissions
7604 Cooper Mine Court
Raleigh, NC 27615
919-872-6386
karcher@medcialartsschool.com
The Title IX Coordinators are responsible to oversee the College's policies and procedures for sexual misconduct.  If you would like to report an incident of sexual misconduct, please contact a coordinator.
Please note that the College does not discriminate on the basis of race, color, religion, ancestry, national origin, age, non-disqualifying disability, gender, sexual orientation, marital status, or veteran status in the recruitment of students or in the implementation of its policies, procedures and activities. Sexual harassment is a prohibited aspect of sexual discrimination under this policy
If you need additional assistance than what was provided by the Title IX coordinator, please feel free to call the Home Office of the College at 770-859-9779 and ask for Elaine Neely or Lenny Davis.  You can also contact the U. S. Department of Education, Office of Civil Rights.