Class Times
Day Program
12 Months
Classes Meet:
Monday - Thursday
9:00AM - 3:30PM
Evening/Weekend Program
15 Months
Classes Meet:
Monday - Thursday
6:00PM - 10:00PM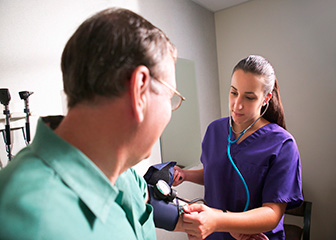 Medical Assisting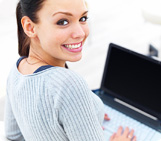 Do you think you have what it takes to be successful working as a Medical Assistant? Give us a call at 919-872-6386 and we will help you find out what it takes to do so!
Medical Assisting - Learn More! The Medical Assisting Diploma is designed to bridge the gap between the traditional nurse in the physician's office and the medical secretary.
Are you the type of person who enjoys helping people? Are you fascinated by the advances in 21st century medicine? If you are, you could join the ranks of thousands of skilled Medical Assistants across the country. Every day, Medical Assistants help improve the lives of those around them by providing critical medical and administrative duties in medical offices. These healthcare professionals not only help others, but they help themselves by working in comfortable, secure and friendly environments.
Gwinnett College offers hands–on Medical Assistant training from experienced faculty who know how to prepare you for the daily challenges you'll face on the job. From assisting doctors with patients to important administrative tasks, our experienced teachers will train you for a rewarding new career.
Your Medical Assistant training will focus on:
Examination room procedures
Obtaining vital signs and medical histories
Performing routine laboratory procedures
Sterilizing and maintaining equipment
Proper techniques for administering medications as directed by a physician
Various administrative duties
In addition to receiving training from instructors with real-world experience, you will also complete an externship in a physician's office, clinic or related healthcare facility under the supervision of a physician, nurse or health services professional to further develop your skills.
What should I expect as a Medical Assistant? Medical Assistants can work in a variety of practices upon graduation doing a variety of duties in a back office variety. This diploma prepares graduates for a position in the medical office in a clinical capacity. In addition to clinical and basic laboratory procedures, students learn current medical technology, medical codes, and other skills necessary to excel in the healthcare industry. Upon completion of a Diploma in Medical Assisting, students will have taken a variety of courses related to the healthcare field. Courses include Anatomy and Physiology, Pharmacology, Phlebotomy, and other Medical Lab classes. Students will also qualify to sit for national certification as a Medical Assistant (CMA), Phlebotomy Technician, and EKG Technician. Click the link to find out more!
According To The Department of Labor
"Employment of medical assistants is projected to grow 29 percent from 2012 to 2022, much faster than the average for all occupations. The growth of the aging baby-boom population will continue to spur demand for preventive medical services, which are often provided by physicians. As their practices expand, physicians will hire more assistants to perform routine administrative and clinical duties, allowing the physicians to see more patients.
An increasing number of group practices, clinics, and other healthcare facilities need support workers, particularly medical assistants, to do both administrative and clinical duties. Medical assistants work mostly in primary care, a steadily growing sector of the healthcare industry. In addition, federal health legislation will expand the number of patients who have access to health insurance, increasing patient access to medical care.
Additional demand also is expected because of new and changing tasks for medical assistants as part of the medical team. As more and more physicians' practices switch to electronic health records (EHRs), medical assistants' job responsibilities will continue to change. Assistants will need to become familiar with EHR computer software, including maintaining EHR security and analyzing electronic data, to improve healthcare information." 
read more