Class Times
Day Program
9 Months
Classes Meet:
Monday - Thursday
9:00AM - 3:30PM
Evening/Weekend Program
12 Months
Classes Meet:
Monday - Thursday
6:00PM - 10:00PM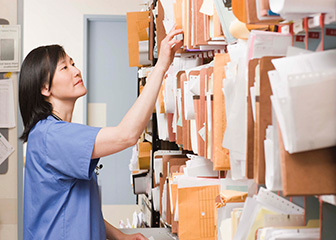 Medical Office Administration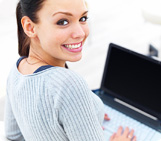 Do you think you have what it takes to be successful working as a Medical Office Administrator? Give us a call at 919-872-6386 and we will help you find out what it takes to do so!
Medical Office Administration - Learn More! This program is designed for the person desiring a career in the medical office environment. The student gains training in general office skills, computer skills, medical office procedures and medical insurance and coding procedures. The graduate of this program will be well qualified for a variety of front-office positions in the medical field.
What should I expect as a Medical Office Administrator?
Are you interested in a career in healthcare? Do you enjoy managing others? If so, Medical Office Administration may be perfect for you! A Diploma in Medical Administration from Gwinnett College prepares you for the day–to–day challenges of managing a healthcare organization. You'll also benefit from better work hours, advancement opportunities and greater financial security.
Now is the perfect time to enroll in an education for this growing career field.
Your Medical Administration training will include:
Managing personnel
Monitoring medical office finances
Coordinating facility operations
Assisting with patient admissions
Students learn to work closely with doctors and other support personnel as well as how to use medical terminology, medical office procedures and insurance coding to prepare for a career in this growing, specialized field.
Click the link to find out more!
Here's What The Department of Labor Says: Medical records and health information technicians, commonly referred to as health information technicians, organize and manage health information data. They ensure its quality, accuracy, accessibility, and security in both paper and electronic systems. They use various classification systems to code and categorize patient information for insurance reimbursement purposes, for databases and registries, and to maintain patients' medical and treatment histories. Employment of health information technicians is projected to grow 22 percent from 2012 to 2022, much faster than the average for all occupations. The demand for health services is expected to increase as the population ages.